Four week beginners course / 11am - 2pm every Saturday from 6th - 27th July 2019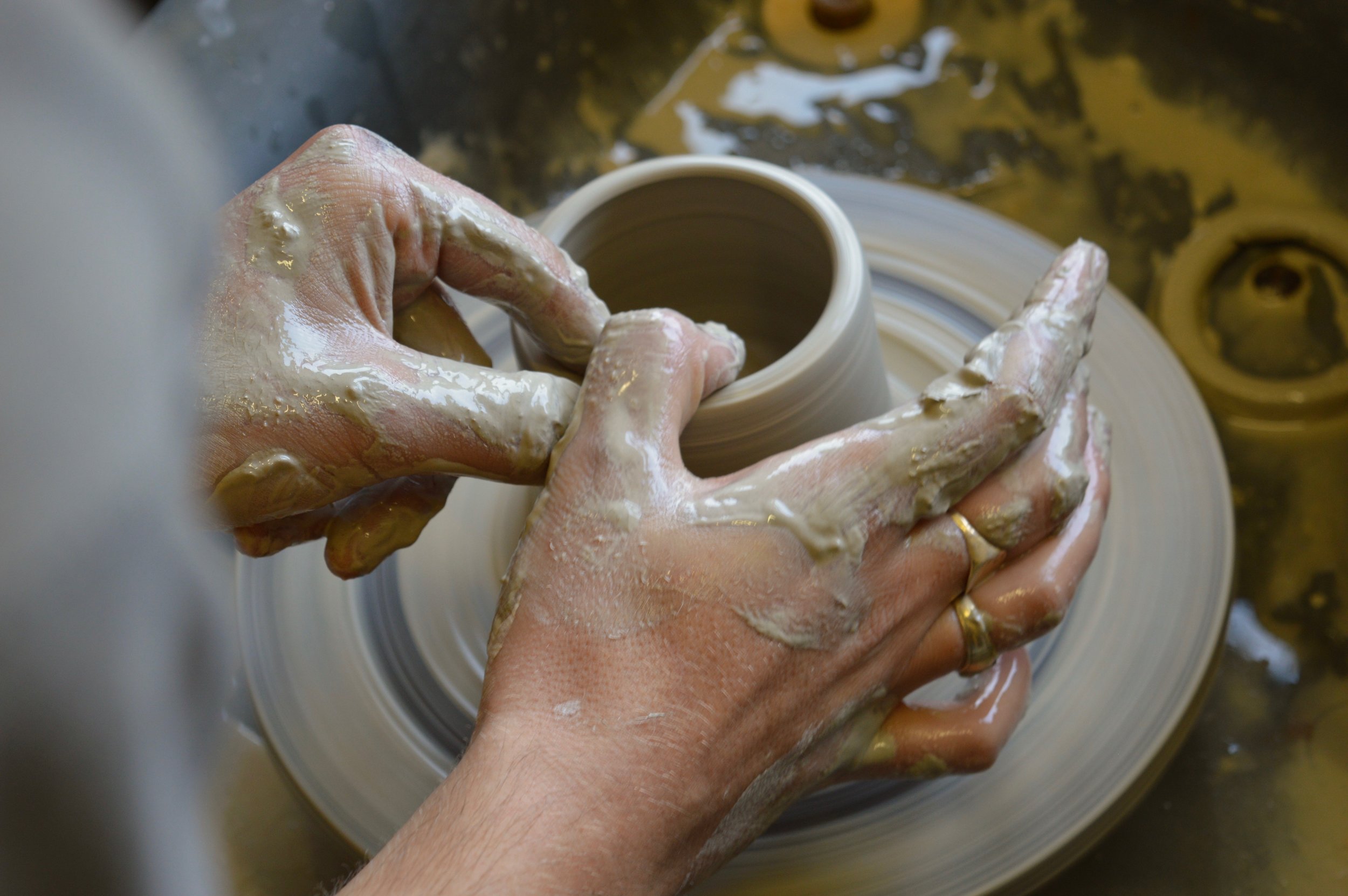 Four week beginners course / 11am - 2pm every Saturday from 6th - 27th July 2019
A course for complete beginners or people wanting to reconnect with clay.
In this four week beginners course we will teach you a combination of hand building and throwing techniques. We will help you to design and create a range of functional ware, bowls, plates, mugs, vases or if you're interested in creating more sculptural or experimental pieces we can also guide and advise ways to make this happen.
Groups are no larger than six. This way we can make sure you all have enough one to one time with us. Although there will be a fair amount of teaching we like to keep the sessions quite relaxed and flexible, making sure that you can work in a way that enables you to really make the most of your time at the studio.
The price includes all materials, glazes and firings. You will be able to come and collect your objects around three weeks after the course finishes but we'll let you know as soon as your pieces are ready.
Click here for a more detailed overview of the course.
sold out